How to Become a Video Game Script Writer
Have you ever had a great idea for a game along with a killer story to back it up? Do you enjoy writing and using your imagination? Do you love video games? If so, becoming a video game script writer might just be a perfect fit for you and your future. Below, we look at how to become a video game script writer.
What does a video game script writer do?
A video game script writer has the job of not just creating a story for a game, but explaining the environments, characters, details of different scenes, music, sound, event triggers and possible actions. A script writer for video games does more than for example than a movie script writer.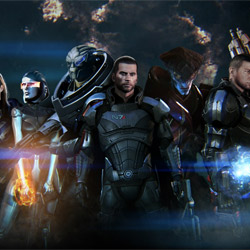 Because the video game player has choices to make, you will need to create flow charts that show the possibilities and variables that the player can face and choose based on their actions. You will often work on character development, background story, environment details, and more. What are the various relationships between characters in the game? What the the goals of the game and for the player? What is the weather and lighting like as you approach the enemy castle? Does that door make a creaking noise as it slowly opens? You will explain the various interactions and details a player can potentially face. It's all in the details for a good video game script, and it's your job to make sure that the player feels like it's a living, breathing world. It's quite the challenge, but a script writer loves to do this kind of work and see their vision come to life in a real game.
You will often start out with a more summarized version of a script to pitch the story in general, with the detailed breakdown of things once there has been approval for the video game company you are selling the idea to.
What qualities do I need for script writing?
I think it goes without saying that you will have to love writing to be an effective video game script writer. If you want to become a writer in the video game industry, you should always be writing. It's not just about having one great idea. You need to be able to express it effectively and clearly in written form. Writing a great script isn't just a job, it's a craft.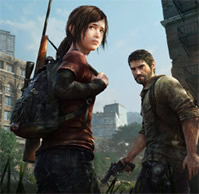 You should also be creative. You're not just writing a narrowly focused story. You want to create a whole new world or reality that is sold to the gamer and captivates them. This takes creativity which not all people possess.
You should also be in love with video games. Don't enter into this career as a general writer looking for work. You should eat, breathe and live for video games and love a good story. When playing games, pay attention to character development, how a world is presented to the player, and how the dialogue flows. Watch movies, play video games, and read good books. You should always be trying to refine your craft. Loving games, writing about them, and jotting down your own ideas for games should be on the top of the list for anyone considering a career in video game script writing.
What is the outlook for video game script writers in 2018?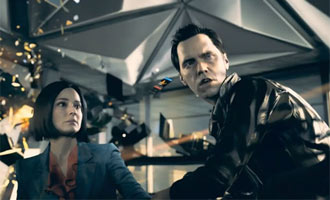 With the complexity and huge budgets going towards especially console and PC gaming, the need for a more in-depth video game script to support such cinematic and engaging experiences will ensure there will be various opportunities to land a job as a video game script writer. Keep in mind though that this field is extremely competitive and will demand that very best out of you. But those who rise to the challenge find themselves with an amazing career creating gaming worlds that potentially millions of players will experience. Now how cool is that? ;)

Get some training
When it comes to education that will help you become a video game script writer, you will want to be focusing your education towards creative writing, theatre, screenplays, and that sort of thing.
A really interesting specific option that you should check out is Full Sail University's BFA in Creative Writing for Entertainment. The really cool thing about this program is that besides covering your important creative writing elements, they also cover storyboarding and other aspects that are important for video game script writers like animation. Requesting information is free and there is no obligation, so use this opportunity to learn about what a good program can cover and what you can be looking for.

Full Sail University
Location:
Orlando, Florida and Online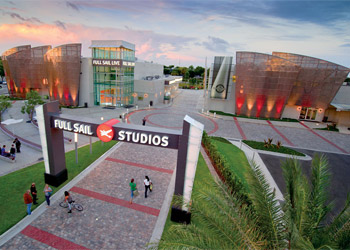 Bachelor's Degree in Creative Writing for Entertainment:
Your passion for engaging stories and complex characters can become your educational path through Full Sail University's Creative Writing for Entertainment bachelor's degree program. This program emphasizes storytelling techniques and writing for visual media, including screenwriting and scriptwriting, to help you become established as a creative professional. Whether the final delivery is a movie theater, TV screen, computer monitor, game console, website, or mobile device, you will learn how to craft the compelling story behind it.

In Summary
If you are a writer to the core, love video games, and are creative, a career in video game script design just might be the dream job you've been looking for. While there is serious competition in the video game industry for this kind of job, there are also more and more openings from video game studios looking for a killer script. As the complexity of games being produced for the PS4, Xbox One, and PCs increase, so often will the need to have a compelling story to match the cinematic visuals. This is an exciting time to become a video game script writer. Is it your time to make the leap into the industry?

Make sure to also check out:
Video Game Programming Degrees
Video Game Design Schools
Computer Animation Degrees