Computer Animation Schools & Degrees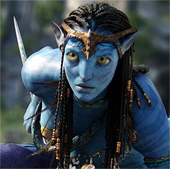 Do you want a career in the animation industry? If you are serious, you're going to have get some sort of computer animation degree or certificate at a school or university offering programs related to Computer animation. Schools that are listed below offer programs related to the field.
Considering the whole process is free, it's important to get as much information as you can before jumping into this career and choosing a computer animation school.




The Art Institutes
(Hot!)
Location:
Various Locations Across the US and Canada

Media Arts & Animation Bachelor of Arts
Develop basic skills in drawing, color and basic computer applications. Study computer graphics, along with traditional animation. From there, learn how to tell a tale in storyboard and script animation courses. Become knowledgeable in background and scenic layout, plus audio and video tools and techniques.

Your advanced training includes building three-dimensional models, video editing and producing audio for animation. You'll produce complete animated projects. At the same time, learn how to create a professional résumé and interview for a job like a pro. It all culminates in portfolio class, where your own, unique digital portfolio will be compiled and refined for prospective employers.

Full Sail Real World Education
(Hot!)
Location:
Florida & Online


Bachelor in Computer Animation
Full Sail University's Computer Animation Degree Program features real-world production techniques, getting you ready to make your mark on the growing 3D animation industry. You'll learn how to bring your own animations to life in the same software package used for major motion pictures and top selling video games - Autodesk Maya.

Visual College of Art and Design
(Hot!)
Location:
Vancouver, BC, Canada


3D Modeling Animation Art and Design Diploma:
Are you passionate about 3D animation? Ready to turn this passion into a fun-filled creative career? In the 3D Modeling Animation Art and Design diploma program at VCAD you'll learn the tools and develop the skills to succeed in the computer generated animation industry.

In this program, you'll learn the techniques used in three dimensional animation art and design. You'll focus on the game development process, including using storyboards, staging scenes and designing game environments and levels. More importantly, you'll design 3D characters and animate them using industry-standard software. By the end of the program, your portfolio will highlight your skill set and showcase your unique animation work.

Center for Digital Imaging Arts at Boston University
(Hot!)
Location:
District of Columbia, Massachusetts


3D Animation Certificate
The 3D Animation Certificate is a 2 terms full time / 4 terms part time intensive program intended to give students the skills they'll need as a digital animator. In the 3D Animation Certificate students learn the most up-to-date and utilized software, the Alias/Wavefront Maya 3D program, through hands-on practice in creating 3D models, animations, and scenes. Emphasis is placed on practical, real-world application of their skills while not neglecting the fundamentals of concepting, composition, and figure drawing. Throughout the program, students will conceive a short animated subject and work on the many elements needed to create their vision.
By the end of the course, students will have a rendered short complete with associated models, textures, and animations suitable for a beginning portfolio or demo reel.
Computer Animation Schools and Degrees