Check out some of these video game design schools and colleges offered across the US, Canada and Online.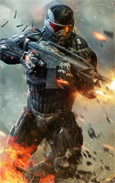 Some of the most cutting edge, exciting jobs out there belong to video game designers, programmers and artists that work along side them. But is it possible for a guy or gal like you to be one of those lucky people who actually makes it? With enough talent and training, you CAN. There has never been a better time to enter into this multi billion dollar industry.
But you'll need the right training to get started. Below are some sponsored video game design schools & colleges located in the US, Canada & Online.
Don't let your parents nag you about your late night video game fix anymore. Request free information from these creative gaming schools below, find out if one of them might be a good fit, and get yourself educated. If you narrow down some schools, make sure to ask questions like their employment rate after graduation, connections to the industry and more. Not all schools are created equally, so make sure to get this information before you make any decisions.

Sponsored Video Game Design Schools



Full Sail University
(Our Top Pick)
Location:
Orlando, Florida and Online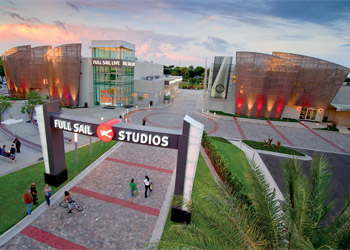 Bachelor of Game Design
If you've imagined concepts, characters, and stories that would translate into an impactful video game, Full Sail University's Game Design bachelor's program can teach you how to bring those ideas to life.
Bachelor of Game Development
Full Sail University's Game Development Bachelor's Degree Program teaches you about the game creation process from start to finish. Courses encompass preproduction and how to create game docs, programming and implementation, plus game play and level design.
Bachelor of Game Art
As gaming design technology evolves, Full Sail University's Game Art Bachelor's Degree Program teaches you to develop specialized, realistic elements for breathtaking game experiences. The program's coursework focuses on 3D art and content creation, with a heavy emphasis on character development, shading and lighting, texturing, and modeling – giving you a solid foundation in the art skills needed for game production.

DeVry University
(Hot!)
Location:
90+ Locations Across the US, Canada and online

Game and Simulation Programming Bachelor's Degree:
DeVry's Game and Simulation Programming curriculum prepares graduates to join the private and public sector game software industry in a variety of software development roles across the game programming life cycle, including programmer, software engineer and project coordinator. Applications-oriented, the program provides preparation in the math and physics of games; programming fundamentals; game design; modifications (MOD) and massively multi-player online game (MMOG) programming; two- and three-dimensional graphics programming; and simulation and game engine design. Also included is a full complement of general education courses, recommended by game industry experts as critical for well-rounded development team members.

Westwood College: School of Technology
(Hot!)
Location:
Locations across the US and online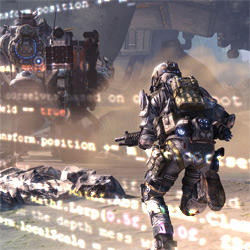 Bachelor's Degree in Software Development: Major in Game Software Development:
A game software developer is behind every bestselling Xbox®, PlayStation®, Nintendo® and PC game. As a developer, your duties may include writing, designing, developing and debugging programs and games. A Westwood College software development: major in game software development degree will prepare you for a career programming and creating games. Through developing your student portfolio and the conceptualizing and creation of a complete game, you'll learn everything you need to know to start your career in developing game software. You'll also have the opportunity to enter the annual 2D Game Development Competition. Each year a panel of industry professionals judge the competition and award prizes.

The Art Institutes
(Hot!)
Location:
Various Locations Across the US and Canada
Game Art & Design Program:
Bring a game designer's concept to life. You will create the characters and environments of the game. Learn modeling (creating a character or object), scene and set design, motion capture, animation, texture mapping, and more. Your reel will help get your foot in the doors of game developers.
Game Programming:
Game Programming students are those who want to be more than a gamer — they want to create the virtual worlds that attract the gamers. While pursuing a game programming degree, students learn coding, production, artistic concepts, and game play strategies. In this evolving industry, Game Programming students receive a hands-on introduction to programming, allowing them to collaborate on new ideas and techniques and speculate on those coming tomorrow.

ITT Technical Institute:
(Hot!)
Location:
100+ Campuses Nationwide!


Digital Entertainment and Game Design Degree:
The ITT Technical Institutes offer a bachelor degree in Digital Entertainment and Game Design. Courses in this program offer a strong foundation in digital game design through the study of subjects such as gaming technology, game design process, animation, level design and general education coursework.
See why most visitors at A Digital Dreamer request information from this school.
Select School of Drafting and Design to find out more about this red hot program!


The Art Institute of Pittsburgh - Online Division
Location:
Online

Game Art & Design Program:
Bring a game designer's concept to life. You will create the characters and environments of the game. Learn modeling (creating a character or object), scene and set design, motion capture, animation, texture mapping, and more. Your reel will help get your foot in the doors of game developers.

International Academy of Design and Technology Online
Location:
Online

Bachelor of Fine Arts in Game Production:
The Academy is ready to help teach you the skills you need to pursue a variety of game production career opportunities. Because "what is gaming?" is being redefined and broadened every day, the demand continues to grow for fresh ideas from a new generation of creative minds across more industries than ever. Bring your talents to the Academy where you can expand them into career skills. Students can learn about digital imaging, game production, level design, scripting, environment and 3D modeling, texturing and more. Student portfolios created in our program are designed to help you display your creative work in a professional way. The internship program offered at the Academy Online can help you get to know a professional industry in while you are still in school. Apply today to obtain the education and skills you need for the exciting career you want in one of the many growing industries that a degree in Game Production can prepare you for.
In the end, there are a lot of potential training options for those interested in the development of video games. But it's really important to ask these schools and colleges questions about their programs. Get educated about what's out there, ask questions, and go from there. Don't just assume that all video game related degree programs are created equally.