How to become a video game designer, and what it takes to do well in video game design.
Have you dreamt about working with the game developers on the next version of Fortnite or Uncharted? Would you like to become a video game designer working on the PlayStation 5, XBox Series X or Nintendo Switch? You're not alone. Read a bit further, and we'll show you that you might not be that far away from your dream career. Learn how to become a video game designer.


What is the outlook for game designers in 2021?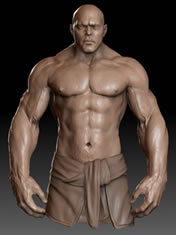 Video games have become big business. We're talking about a multi-billion dollar industry that has now outgrown many other industries in a very short period of time. Video games are no longer looked upon as kids only entertainment. Walk into any video games outlet, and you will see 20-30 year olds checking out the latest versions of The Witcher, God of War, or Call of Duty. With the releases of the Xbox Series X, the PS5 and the Nintendo Switch, producing games is harder and a lot more involved. Video game designer teams producing these games have ballooned in size to meet the demand of a next gen experience.
On the other end of the spectrum, devices like the iPad, iPhone and Android smart phones/tablets have created a huge market for smaller video games.
The rise of virtual reality expands the industry further.
So what does this mean for you? Basically, there are a load of opportunities to get into the video game industry. Video game popularity and complexity is exploding, and so are the opportunities at game companies and studios.

What qualities do I need for game design?
There are some qualities that game companies will be looking for when hiring someone into their fold.
First off, you really should have a love for video games. You should be the kind of person that hears the theme song to a game in your sleep. These companies want to hire someone who knows what makes a game good, and what makes a game bad. They want someone who knows good level design vs poor level design. The only way to do this is by playing, and playing AND playing video games over and over again. There are a load of people who spend all their time playing these games. Why should they hire someone then that hasn't put their time into gaming, and doesn't have the same passion for games as others?
Secondly, they are looking for someone with good problem solving skills. There are so many bugs and potential problems when designing a game. This ranges from collision detection to making things look convincing. You need to be the type who is willing to solve a problem even if it kills you. Hopefully this will not happen. ; )
Finally, they are looking for someone who can do things in a crunch. The gaming industry works at a torrid pace. Yes, you need to be patient, but you need to be awfully efficient in what you do.

Get some training
So you've got what it takes to become a video game designer? You can't just walk into a game studio start working. You often need very specific training that can help you put out a killer demo reel or portfolio.
A cool program worth checking out is the Game Art & Design degree at The Art Institutes. With several campus locations offered across the US and Canada, you've got a great chance of finding a location near you.
Want to see more? Check out all of our video game design schools listings.
Regardless, get some information & educate yourself. Learning about these programs is one of the best ways of seeing if this industry is right for you.


Are you ready to take your career by the horns and ride? Perhaps video game design is the career for you. There really has never been a better time to get on board. Maybe you'll become the next hot video game designer.
Next >> What kind of school options are out there?
Make sure to also check out:
Video Game Design Schools
Video Game Art Degrees
3D Design Degrees