Graphic Design Schools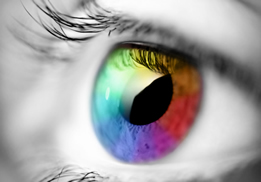 There are many graphic design schools and colleges offering a wide range of degrees and certificates. Below are some training options for those wanting a strong start for a career in graphic design.

Just request more information to see if one of these schools is a good fit (it's totally free), and get your dream career started in this exciting industry. Before you make any decisions after narrowing down any school programs, make sure to ask important questions like employment rate after graduating the program, connections to the graphic design, industry, and any other questions you might have. Not all schools / campuses are created equally, so get the information you need.


Graphic Design Schools
Program of Graphic Design:
Good designers are an interesting breed; they live and breathe in the aesthetic and functional realm. Their discerning eyes notice type treatments on commercials and movie credits. A great-looking chair makes them green with envy.
If you are a kindred soul to this kind of thinking, welcome to design. We know you. You create the interesting visuals that make all the difference in the world.
But first things first. You'll need an education, taught by faculty who act like clients. Then mentors. Then back again. And you'll need a portfolio, which will become your all-consuming passion as you're preparing to graduate. Potential employers will want to see what you can do. You'll be ready.
Begin a career in Graphic Design today through The Art Institutes' Graphic Design program.