Top Free 3D Software
While there are a lot of free 3D software for modeling and animation, there are some that stand out that we would like to point out and highlight.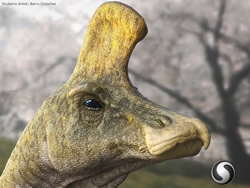 Sculptris
While not a full modeling program, this is an amazing sculpting application that allows you to basically create organic looking models by pulling, stretching, pinching and manipulating digital clay. The technical term for this is dynamic mesh tessellation. While not as deep as the expensive counterparts Mudbox from Autodesk or ZBrush from Pixologic, it's amazing that the creator of this program, Tomas Pettersson has released this as a free product. It's an amazing way to get into sculpting in 3D without paying out big bucks for the same type of software found elsewhere. It's available for both Windows and now OSX, so download it and get started sculpting!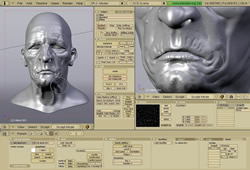 Blender
Unlike Sculptris, Blender is a far more comprehensive 3D application. Features include modeling, animation, rigging, rendering, UV unwrapping, shading, physics and particles, imaging and compositing as well as realtime 3D/game creation. While some find it hard to learn the interface, the options and possibilities to create great 3D work is all there. This is probably the most used free 3d software suite that covers modeling right down to animation. Download this software for Windows, OSX, and Linux and get started in the world of 3D.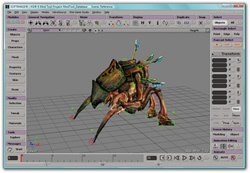 Softimage Mod Tool
Autodesk offers this free program for non commercial use. Formerly known as XSI Mod Tool, Softimage Mod Tool allows you to create game assets for game developers as well as game modders. You can also export your work to the Microsoft's XNA framework as well as other engines like CryENGINE 2, Unreal Engine 3, and more. This is really excellent software if you're interested in the video game asset creation side of things and are interested in getting into more of the gaming industry. So check this software out.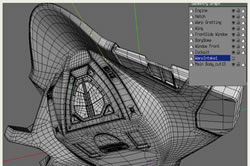 Wings 3D
Known for it's clean interface, this program offers some nice features including a comprehensive set of mesh modeling and selection tools. This app has the basic stuff as well as some of the more advanced features to make some nice 3D creations. While not offering as much as Blender, it's well worth a look and has garnered it's own loyal following of users who like the workflow and what it has to offer.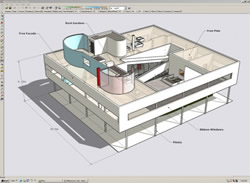 Google SketchUp
While pretty basic, this program is a good way to learn some of the basics of 3D. This program is better suited for creating things like buildings, industrial designs, space ships, and more structured man made objects. Character design and other organics are better suited for other software. Regardless, check this software out to get a start in working with 3D concepts.


Check out Google Sketchup here

Are there more free 3D software options out there? While there are other free programs that offer 3D modeling and animation, we think that the ones we mentioned for now cover what most users would want or need. That's not to say that other free programs aren't good. All in all though, we think that these are the top free 3d software options out there at this time.