Creating Video Games on a Limited Budget: Mobile Development
The video game industry has gone through many different phases over the years. Early on in the 80s and 90s, a game could be developed on a lower budget and didn't require a huge team of developers. Fast forward ahead to the PS4, Xbox One and cutting edge PC specs, and the budgets and number of developers required to put out a game have ballooned. With the PS4 Neo and Xbox Scorpio around the corner, that trend will only continue to grow and put huge stress on these developers with these multi million dollar budgets.

The Nature of Mobile Games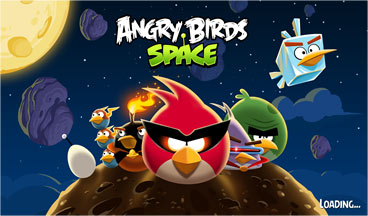 With devices like smartphones and tablets, most mobile gamers desire shorter burst gaming experiences. These games are often played waiting for the bus, on a lunch break, and obviously other times when gamers are on the go. These gamers aren't usually expecting the type of complexity and depth of a console game, so development time and the resources needed are far smaller in scope.
While Sony and Microsoft have put a huge amount of resources towards releasing these bigger riskier blockbusters for gamers, iOS and Android mobile devices have carved out a gigantic gaming market of their own with low priced games that more often than not don't require a big team or a huge budget. Some of the biggest game sales on mobile devices were created by individuals with some programming skills and a great idea. Mobile devices have given a large part of the gaming industry back to the Indie developer, providing a development environment far less taxing for those lacking deep pockets and a big teams of designers.

Easy Digital Distribution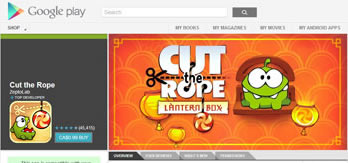 With the advent of mobile apps and their respective marketplaces on iOS, Android and others, it's become easy to have a place to sell your game through digital distribution. Google Play, Apple's App Store and other digital marketplaces have made the process simple and straightforward. Although Apple has a stricter acceptance guidelines for publishing on the App Store compared to say Google Play. Regardless, the process makes it easier for Indie developers to sell their games as well as getting noticed. Developers can get feedback, reviews and ratings from users, which provides a nice unified way of getting input and finding potential bugs in your games.


iOS or Android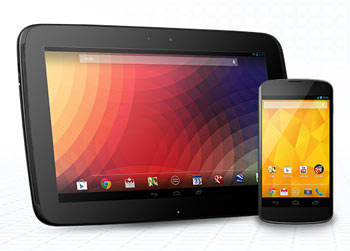 When the iPhone and iPod Touch first came out, it was a no brainer to just create games for iOS. Apple was the first to really push this kind of app development, and the games started flowing in the robust environment that Apple had provided. But as Google pushed Android, the option to make games for Android started to get the attention of developers. Fast forward to 2015, and Android has a majority of the smartphone market, and is chipping away at iPad sales with their own tablets. Despite more Android devices being sold, iOS games are still huge sellers. Many developers now seem to be developing for both platforms which is the safest bet for getting the largest number of sales.
While there are other mobile platforms that game developers can create games for such as BlackBerry and Windows 8 phones, the limited market share at this time makes it a challenge to get the kind of volume of sales most game developers would find acceptable. On the other hand, there would be less competition on these platforms which could give a game a better chance at getting noticed in the marketplace. BlackBerry (Formerly known as RIM) also offers a way to convert Android games/apps to a BlackBerry compatible BAR file, so an Android developer has an easy path to creating games on newer BlackBerry devices.

Wrap Up
In summary, the world of mobile devices and the concept of app development have leveled the playing field for Indie developer. It's brought the cost, resources, number of developers needed to create a game down to those who don't have the millions to spend on console blockbusters. ;) By having a limited scope to the game experience on mobile devices, it's allowed the small guy to take on the big guns in the industry. At the same time, it's forced developers who have just spent the last 5 years working on cutting edge visuals and graphics technology while ignoring what makes games "fun" to take notice. Angry Birds says hi. :)