Photography Career Options
A photography career offers you the opportunity to create unique art and work in a rewarding profession. As a photographer, you will require an aesthetic sense as well as technical expertise. As a successful photographer you will possess a host of qualities: creativity, good communication skills, and an ability to translate original ideas into fantastic images that really have an impact.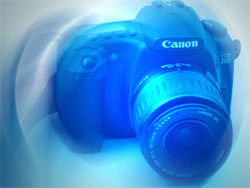 A photography career offers you exciting job prospects and career options, with a variety of opportunities in different fields. For those of you that enjoy working with the elderly, children, or even pets, a career in studio portraits and studio photography may be the path for you to follow.
If you are a creative person who enjoys fashion, sports, architecture and the fast pace of the ever-changing events of our hectic world today, then why not try the exciting world of photojournalism?
To become a successful photographer it takes hard work and dedication. This profession is constantly changing due to technological advances. The fast pace of this career demands that you are ready and willing to meet the needs of your clients and produce the right images your audience requires. If you enjoy taking photographs, then this career is an exciting, challenging and a truly rewarding profession to explore.
Does a career in photography sound right for you? If so, you will need the proper training at the right school. Check out our listings of some top photography schools and programs.