A Closer Look at the Portrait Studio Photographer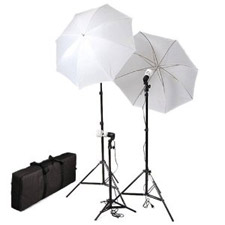 As you enter a portrait studio you can feel the buzz of excitement and anticipation of both subject and photographer. Photography studios offer a professional service, and they are best known for producing treasured memories of families and loved ones. As a photographer in this setting, you are creating images that may well become family treasures. If fashion is your passion, remember that many famous fashion models started with portfolios taken in a photography studio.
Photography is a competitive profession with many opportunities both in front of and behind the camera. Working as a photographer in a portrait studio will expose you to others working in the fashion and beauty industry including hair stylists, make-up artists, stylists, and set designers. Your work in a photography studio may lead you to become a studio manager. In this position, operations, training, recruitment, marketing, and developing effective relationships with clients is part of the important job description.
A good portrait and photography studio delivers unique and artistic portraits in a pleasant, professional environment. It should also a gratifying experience whether you are in front or behind the camera lens.