A Closer Look at the Video Game Sound Designer

A rush in new technology in recent years has revolutionized the sound recording industry, as well as the use of sound design in fields such as video game design. Opportunities to use new sound technologies are opening up in this industry, and there is a great demand for individuals with training in sound design to fill these positions. If you love video games and are also interested in sound technology, than you may want to pursue a career in the exciting and growing field of sound design for video games.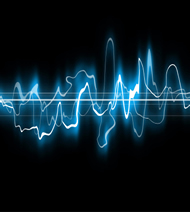 Training

Because sound design is such a new discipline, learning how to use new technology equipment used to have to be learned on-the-job. Now there are sound design courses and degree programs available that can provide you with the practical and theoretical background in sound design that you will need for success in video game industry. The curriculum of most sound design programs is divided between lectures and demonstrations, and practical, hands-on training done at audio engineering and sound production studios. This extensive hands-on experience will allow you to become proficient at operating and creatively using a wide variety of sound recording equipment. Courses in sound design programs also usually include training in music, and in the art of technology and recording, as well as in principles of sound, digital recording, sound mixing, effects, and sequencing.

Career Opportunities

Because of the wide range of technical aspects involved in sound technology, you will develop a broad understanding of sound design, and sound recording that will enable you pursue a wide variety of professions including a career as a sound designer in the cutting edge industry of video game design.