Jobs at Blizzard Entertainment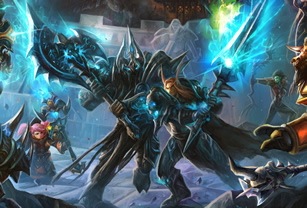 Blizzard Entertainment is an American video game studio and developer based out of Irvine, California. Blizzard started out as Silicon & Synapse in 1991 and changed the studio name yet again in 2004 finally to Blizzard Entertainment. Early titles include the Lost Vikings, Rock n' Roll Racing, and Blackthorne.
Probably best known for creating World of Warcraft, this talented studio have also developed the Diablo series, Starcraft series, and are currently working on Heroes of the Storm as well as another MMO code named "Titan".

Some Games developed by Blizzard Entertainment


Blackthrorne
The Death and Return of Superman
Warcraft
Series
Justice League Task Force
Diablo Series
Starcraft Series
Heroes of the Storm