Web Design Schools & Programs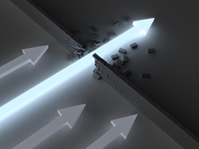 If you want to land a job creating websites, it's a good idea to have a strong and up to date training to get the job done. We've selected a few web design schools below.

Select the "Request Information", fill out the forms, and find out if their programs are a the right fit for you by receiving free information.


The Art Institute of Pittsburgh - Online Division
Location:
Online
Web Design Diploma
In the Web Design program you'll learn the basics of Web site design, graphics and animation developed specifically for the Internet. You will explore the various site design models used in personal, commercial and government Web sites, and will design Web pages and Web sites utilizing a variety of techniques and software tools.

Depending on level of specialty, graduates are prepared for entry-level positions in many areas of Web-related businesses such as Web site designers, information designers, and Web animators

Westwood College
Location:
Online
Graphic Design: Major in Web Design (B)
During the course of this bachelor's degree program in the field of web design, students will team up with working professionals who have real-life perspectives and skills and can provide:
coursework to help you prepare for industry-standard Adobe® certificates* such as InDesign®, Illustrator®, Dreamweaver® and Photoshop®
instruction in web design techniques using industry-standard programming languages such as HTML, JavaScript, CSS, PHP, HTTP and Actionscript
assistance in creating a final portfolio in print, digital and web formats to showcase skills to prospective employers
Program names, course topics and outcomes may vary by location. Please speak with a Westwood College admissions representative for full program details.

*Westwood prepares graduates for certification. Graduates wishing to attain certification must take and pass any applicable tests/exams.

AIU Online
Location:
Online
Bachelor's (BFA) - Web Design

The School of Visual Communication was created to educate and develop artistic and imaginative students for career opportunities in the fields of commercial art and design. The Bachelor of Fine Arts completion degree with a concentration in Web Design helps prepare students to become creative and technically skilled professionals with the industry current knowledge they need to pursue career opportunities such as web designers, digital artists, Flash designers and many others.
Web Design Schools