How to Become a Web Designer
Websites are everywhere. The Internet is winning over print media for viewership and ad revenue in most cases. What does that mean for you? There has never been a better time in history to become a web designer.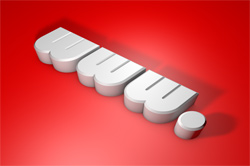 The outlook for web designers in 2013
There are a load of career opportunities for a web designer in 2013 and beyond. Every business has or will need a website. With the constant evolution of web standards, many companies that already have a site will need a redesign to stay fresh and relevant. Social media integration is huge in 2013 with Twitter, Facebook and others becoming part of the fabric of online marketing. HTML5 also is starting to pop up more and more and should gain ground this year in a big way.


Qualities of a good web designer
If you are thinking about becoming a web designer, there are some qualities that can go a long way in making sure you will do well in the industry.
Attention for the details is very important. Things like making sure the website design is consistent, balanced, and cohesive is vital. You also need to make sure you have a very effective navigation system in place. It's all about details. If you've made mistakes, you need to be able to catch them early on.
Creativity will also go a long way in making a the viewer stick to a website. A great creative design will bring the viewer in and give an overall credibility to the site. Of course this creativity must be in line with the attention to details we first talked about.
Time management skills are also going to be vital. Clients often have strict deadlines with their projects and you'll have to manage your time effectively.
Website design training
Where can you go to make sure you are focusing all of your talent and gaining the qualities and skills needed to become a web designer? A good web design school or program offering website design will provide you with the overall package needed to do well. A good program will provide a good balance between the creative side as well as the technical side of things.
How do you determine which web design schools or programs are good? Ask questions... What is the employement rate after graduation? What connections do these schools have to the industry? What is the class size? Ask if you can see some of the samples created by students who were in that program. You're the one paying for a school, so you have the right to know these things.
We've actually partnered with some web design schools who are offering further free information regarding their programs related to website design. Click here to get started