Graphic Design Portfolios
You've worked on some graphic design projects either for paid work, school assignments, or on your own. Now you need to showcase your talents so you can land a job or sell yourself to clients. You need a portfolio...


Why Do I Need a Graphic Design Portfolio?
A portfolio is a showcase of the talent and creativity that you have to offer to who ever is looking at it. It needs to show that you are creative, but also reflect your attention to detail.


How Much Work Do I Show?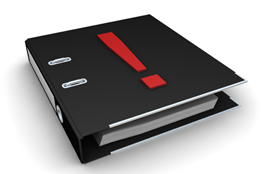 The general tendency for a student is to show as much work as possible. Just as long as it looks pretty good, right? They think that these designs are miles ahead of what they could do before they were in the program, so they include it. This is a huge mistake. I've seen many portfolios watered down and ruined because they chose quantity over quality. Rather choose 12 strong designs over 12 strong and 12 so so designs. The employer will remember the 12 average designs the most. Those will stick out in their minds and your chances go down the tubes. You might as well walk out. (Please don't though. LOL)

What Kind of Graphic Design Portfolio should I Create?
There are 3 main kinds of graphic design portfolios that students generally create. One that is printed, one that is online, and one that is on a DVD.
But which one is the right one to create? How do I know I'm choosing the right one? The best way to approach this dilemma is to create all 3. Yup. 3 of them.
You see, some employers want to touch and feel and interact with printed media, some want to have a DVD that they can plop into their computer and view, and some don't want to be bothered with a stack of portfolios, so they prefer a website where they are one click away.
We'll be exploring all 3...
But let's start off with the print graphic design portfolio
Make sure to also check out:
Graphic Design Schools
Picking the Right Graphic Design School
Graphic Design Job Descriptions
Illustration Jobs
Layout Artist Jobs
The Graphic Designer Salary